As the frontman, guitarist and songwriter for the band The Lost & Nameless Orchestra, Patrick Conway has spent the last fifteen years gigging all over the U.S. and playing every major folk festival and songwriter friendly venue in Texas and beyond. Highlights from his travels with his band include performances at the Americana Music Festival in Chicago, Kerrville Folk Festival, Old Settler's Music Festival, Folk Alliance International, Fischer Festival, Minnesota State Fair and The Wildflower Festival in Dallas, as well as House Concerts and all of the wonderful listening rooms and grocery stores in his hometown of Austin, Texas. Patrick never turns down a gig for a listening crowd and tirelessly works to entertain when given an audience and a microphone. 
With years of working in recording studios and multiple releases under his belt, Patrick has currently finished a collection of songs to be released in January of 2024. The album is called "MERIDIAN" and is a celebration of and tribute to all that is important in his life. Love, Home & Family are some of the themes on "MERIDIAN". It also touches on the inevitable, but beautiful... Loss. The album was produced mostly at home, late at night with everyone in the house sleeping, but features some amazing guest musicians on drums, violins, organ, backing vocals and saxophone. 
Patrick also composes instrumental music for an electronic and ambient music-for-film project called ENDELØS. Selected compositions are available for licensing through MusicVine.com in the UK and all other commissions are available at endelosmusic.com.
When he's not writing, recording and performing his own music, Patrick works as a freelance music producer and audio engineer. With over twenty seven years experience working in studios and performing as a singer, Patrick enjoys assisting other singer/songwriters and bands with their music and is always open to assist other dedicated artists.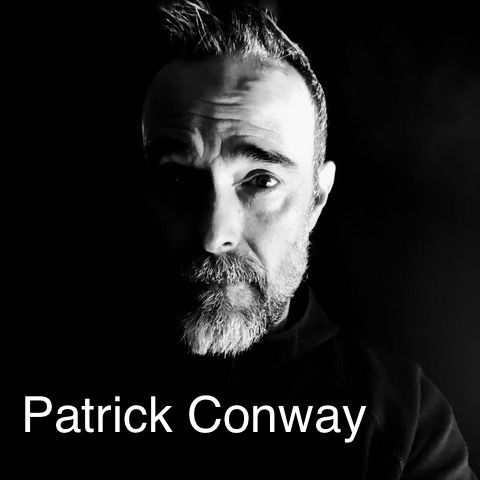 Become a Patron! One time donation or monthly.
Become a Patron! One time donation or monthly.
Enter the amount you wish to donate